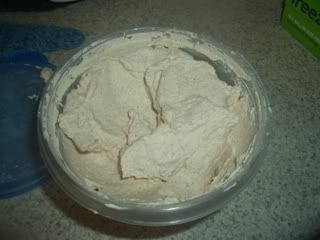 Ingredients:
1 pint heavy cream
1 1/2 to 2 teas ground cinnamon (depends on your taste)
1 1/2 to 2 teas honey (depends on the sweetness)
truthfully both ingredients other than the heavy cream totally depend on your tastes...you really gotta play with it to see how you like it. Start with a small amounts and add up...I LOVE tasting along the way haha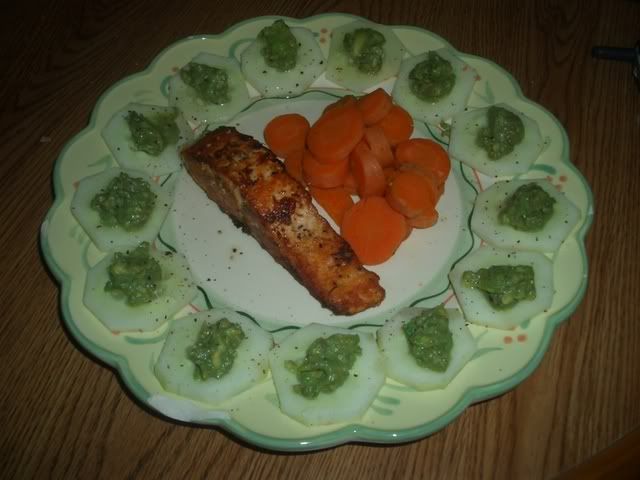 Ginger Salmon
Steamed Carrots
&
Cucumber with Avocado mash with a dash of pepper & lemon
It was incredibly filling and less than 250 calories :)
(
ingredients and directions under the cut
Collapse
)
Current Mood:

full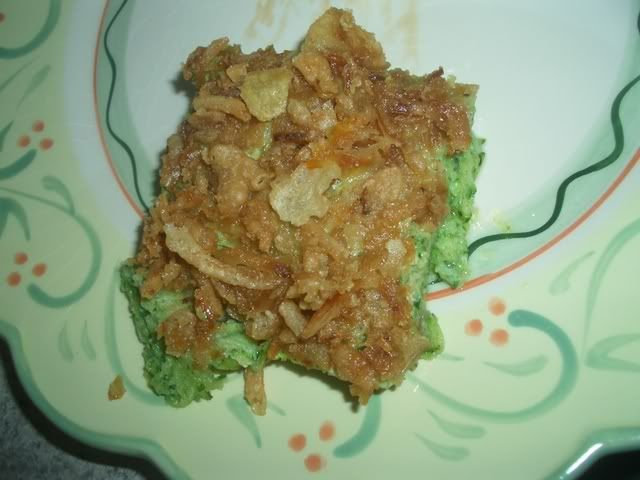 Ingredients:
5 to 6 Zucchini's
3 tbls butter
2 eggs
3oz french friend onions
salt & pepper to taste
(
Paula Deen made me do it
Collapse
)
Current Mood:

full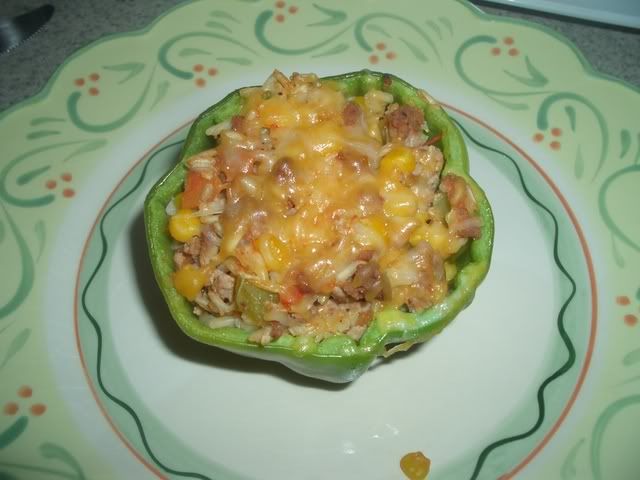 Ingredients:
4 or 5 med to lrge bell peppers
1 pound ground turkey
1 can whole kernel corner
15oz salsa
1c cooked brown rice
1 clove garlic
1/4 cup shredded list
salt & pepper to taste
(
Stuffed Bell Peppers
Collapse
)
Current Mood:

full
Ingredients:
1lbs. Ground Turkey
1/2 cup chopped green onions
1/4 to 1/2 cup chopped bacon
1/4 cup steak sauce
sliced american cheese (amount depends on how big you make your burgers)
1 packet hidden valley ranch dressing mix
pepper to taste
Buns
(
juicy goodness in here
Collapse
)
Current Mood:

cheerful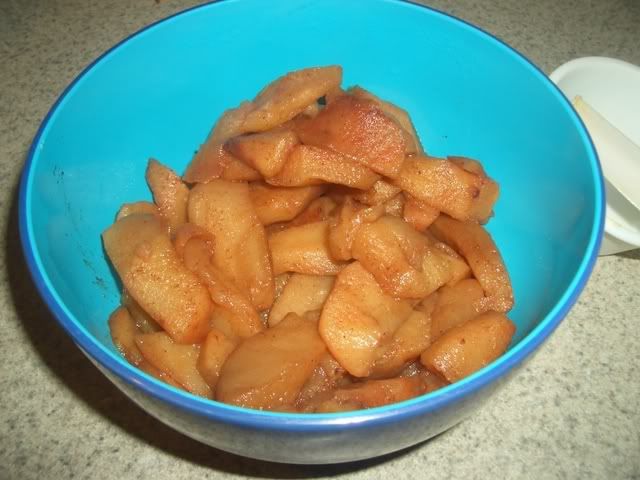 Ingredients:
6 Apples (don't ask me what kind, I hear all work ok as long as they aren't red, dunno why that is)
Ground Cinnamon
Nutmeg
1/4 cup water
(
the rest is under here
Collapse
)
I made these up the other day...
Current Mood:

chipper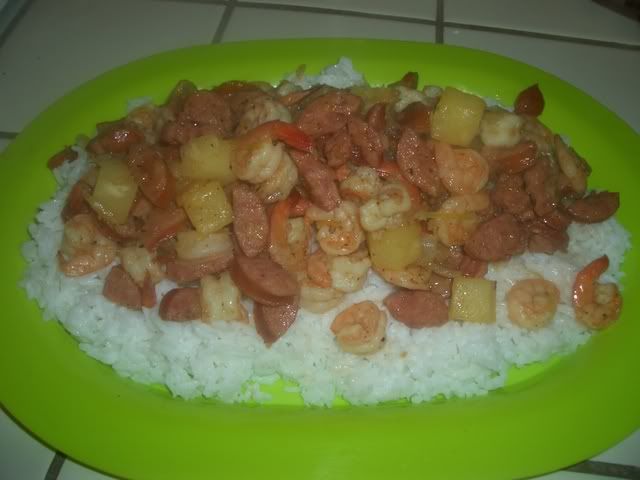 Ingredients:
1lbs uncooked shrimp
orange marmalade
1 orange
1 lemon
fresh ginger
1 can pineapple chunks
salt & pepper
Adells chicken pineapple sausage
1 cup jasmine rice
1 can coconut milk
(
follow me under the cut
Collapse
)
Current Mood:

full
Please check them out & buy them...and pimp her stuffs all over the place. She makes these all
BY HAND
he two little hands make each and every one of these bad boys so you know they are made with
LOVE!

Check her out & help her to "protect your land" Tell her Nay sent you!!


Verbage stolen from her Esty page

-CupKozys are a handmade, reusable alternative to the cardboard sleeves typically used at your favorite coffee shop. All are made with felt, chosen for its superior insulating properties and will fit most 12, 16 and 20 oz. disposable coffee cups. Best of all, they fit right in your pocket.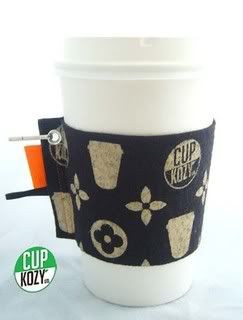 -Fact: If only 100 people use a cardboard sleeve with their daily coffee, it adds up to 1000 lbs of waste per year! Americans drink 14 BILLION cups of coffee served in disposable cups every year. Can you imagine the damage being done by the notorious "double-cuppers"? Let's help reduce the waste!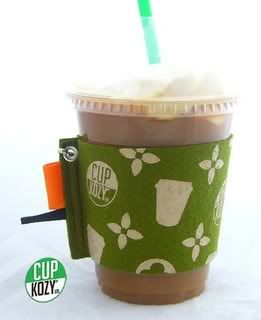 -The ideal eco-friendly scenario would involve carrying a reusable mug, eliminating disposable cups entirely. The truth is, even with the public's renewed interest in the environment, coffee shop patrons who carry reusable mugs are precious and few. By making a slim and compact product, I offer you an easy way to make a positive impact on the environment while enjoying a hot cup of coffee.
With CupKozy you can protect your hands and your land!
BUY CUPKOZY HERE!
A very wonderful girly of mine is the creator of the most awesome CupKozy's you will ever find. They are so freaking adorable, I have 2 already...and I'm getting ready to buy her news LV edition
Current Mood:

ecstatic
agentaeonfiux
entry on these I had to make em too :P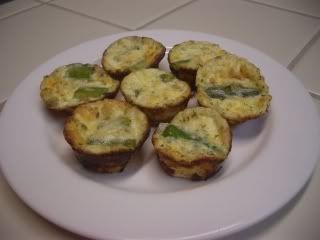 This is the recipe I threw together...
2 eggs
6 tblsp egg whites = 2 large eggs
1/4 cup reduced fat cottage cheese
2 tblsp REAL bacon bits
2 tblsp reduced fat cheddar cheese
1/4 of a small onion chopped
1/4 cup asparagus
1/4 cup parmesean cheese for sprinkle on top (optional)
1 tblsp butter
salt pepper & spinach & herb mix
I'm working on tweaking this recipe, to make them lower in cholesterol and possible throwing in more fiber :) they came out so good the kids liked them a lot
After seeing
Current Mood:

chipper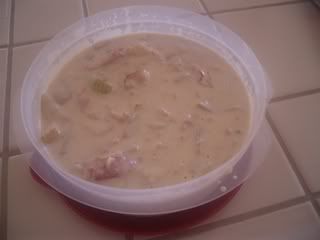 Ingredients
4oz cream cheese
1 1.2 cups chicken stock
2 cups half & half
3 pieces of sliced up bacon
2 stalks celery
2 cups potatoes
1 small onion
3 cans clams w/juice
3 Tbls of unslated sweet cream butter
salt & pepper
(
on to the goodness
Collapse
)
Current Mood:

flirty