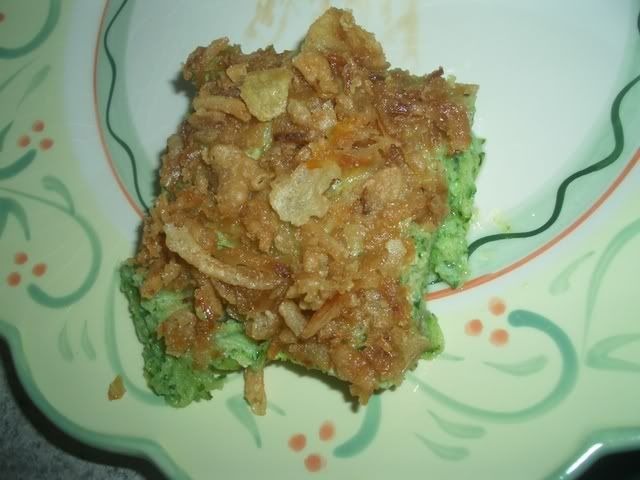 Ingredients:
5 to 6 Zucchini's
3 tbls butter
2 eggs
3oz french friend onions
salt & pepper to taste
A recipe by Paula Deen...I made this the same night I made my stuffed peppers it was so good, and super easy. It can totally be made lower calorie I had to share this because it really was yummy!
So get a major work out and grate your zucchini's...put them in a micorwave safe dish and add the butter cook for 5 minutes.
add your 2 eggs or beaters and sprinkle in some salt & pepper :) toss your french friend onions on top and pop in the microwave for another 15 minutes until it's set and serve!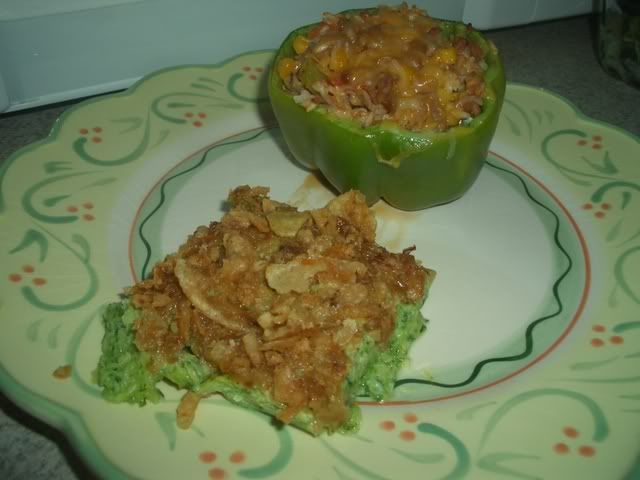 It was so freaking yummy!
Some other ideas for this dish...since I'm all about trying to get healthy.
Don't use eggs, use egg beaters instead cuts out a lot of calories and cholesterol
since you cut out a lot of calories using egg beaters instead add some cottage cheese :)
You can even do a few tomatos and or spinach oh that would be super yummy too :) I hope you guys like it!
Current Mood:

full