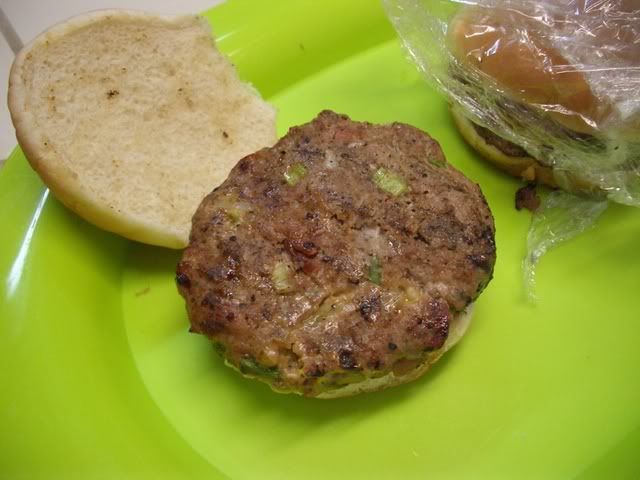 Ingredients:
1lbs. Ground Turkey
1/2 cup chopped green onions
1/4 to 1/2 cup chopped bacon
1/4 cup steak sauce
sliced american cheese (amount depends on how big you make your burgers)
1 packet hidden valley ranch dressing mix
pepper to taste
Buns
I took some left over bacon & chopped it up not really intending to use it for my burgers but I figured afterward "a bacon burger would be REALLY good" but I had already chopped it up...so I tossed it in with the mix.
So take your ground turkey in a big bowl...add the chopped bacon, chopped green onions, steak sauce & hidden valley ranch packet. I didn't add any salt to this since the bacon & the ranch mix had plenty, I did add pepper though!
Take your meat and separate it in good sized even amounts, shape your burgers and cut them length wise so you end up with two even sized patties. Put your cheese in the middle and put the two patties back together making sure to seal it up around the entire patty. It WILL leak out ;0) so seal it good. I made a lil bit of a mess with the ones that were sealed as good but Oh my goodness if these were not the BEST burgers ever! My son the picky eater had TWO and he's only 6! Hubs and I ate two also they were so good.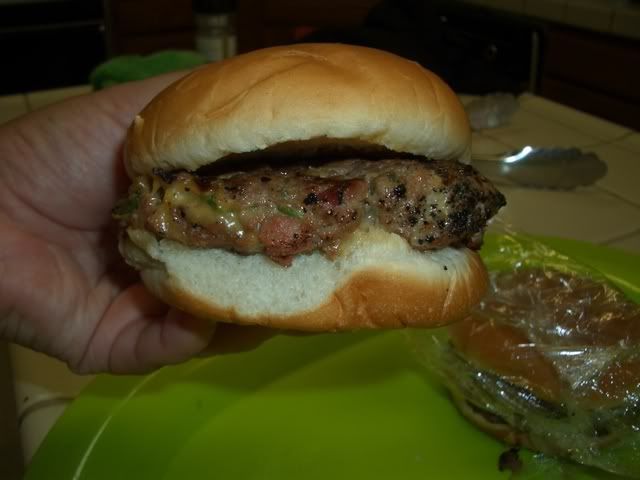 Current Mood:

cheerful